Disability Discrimination Products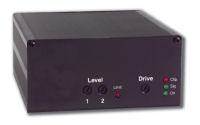 Loop Induction Systems
Induction loop systems are mainly used to help hearing impaired people obtain maximum involvement in communications. The concept behind them is quite simple.
All NHS hearing aids have a 'T' position which allows them to pick up the electromagnetic field generated by a telephone's earpiece and convert it into a sound suited to an individual's specific hearing requirements. A loop system uses this same principle but generates a much larger field than that created by a telephone earpiece and radiates it around a room via a 'loop' for the benefit of any hearing impaired person(s) located within it.
An induction loop system therefore comprises four main elements:- the audio source (microphone and / or music inputs), the amplifier (specially designed for the job), the loop (usually a single turn of wire) and the receiver(s) (hearing aids in the 'T' position or special loop listening devices).
The size of field required can vary depending on the application, from 1m2 for ticket booths or bank counters to in excess of 600m2 for larger installations such as theatres and cinemas. The PDA101 is available in a variety of cost-effective kit formats and is ideal for use in small TV lounges, meeting rooms and ticket offices.
Downloads

Mini Induction Loop Amplifier PDA101


Induction Loop Amplifier PDA102


Wall Mounted Induction Loop Amplifier PDA200e


Counter Induction Loop Kit ML1


Portable Induction Loop Kit PL1/K1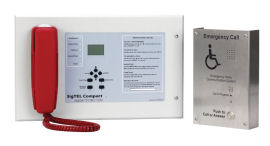 Refuge Alarms
An emergency voice communication system is a life safety intercom (or telephone) system designed to operate reliably in a fire alarm emergency. Its equipment and wiring must be monitored for faults that might occur prior to the emergency and its cabling and battery backup supply must ensure it keeps working during the emergency. According to BS5839 part 9, there are two types of EVC system; disabled refuge and fire telephone. They may be separate, or they may be combined into one system.
Disabled refuge systems
A disabled refuge system typically connects handsfree intercom outstations to a central control room and is used to inform management that someone needs immediate assistance to exit the building.
Fire telephone systems
A fire telephone system is used by management (and marshals at a sports ground) and the fire service before, during and after a fire to communicate with fire marshals and fire fighters.
Downloads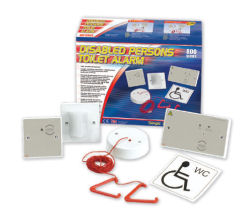 Disabled Toilet Alarm
Our new-look disabled persons toilet alarm kits include everything required for a BS8300 clause compliant emergency assistance alarm (except cables & fixings). Attractively designed and simple to use, they allow a distressed person to raise an alarm in the event of an emergency. To operate, the user simply pulls the cord of a ceiling pull unit to activate a light and sounder outside the WC.
Tried, trusted and respected
NC951 Standard and NC951B Elite versions available
Attractive compact design blends perfectly into any sort of decor
New-look double gang call controller features a volt-free relay output, a rotary volume control, Braille text and (if the NC951B Elite kit is purchased) an on-board rechargeable battery backup facility
Remote reset point c/w sounder provides audible and visual indication of an alarm call inside the WC to help reassure users that help is on the way
Simple to install 12V system - four core stranded security cable is ideal for most installations
Ceiling pull features two open sided triangular bangles for ease of use by the infirm
Disabled WC sticker included in all kits
Downloads